9th November 2023
2023 Arkwright Awards Ceremonies Celebrate Diverse Excellence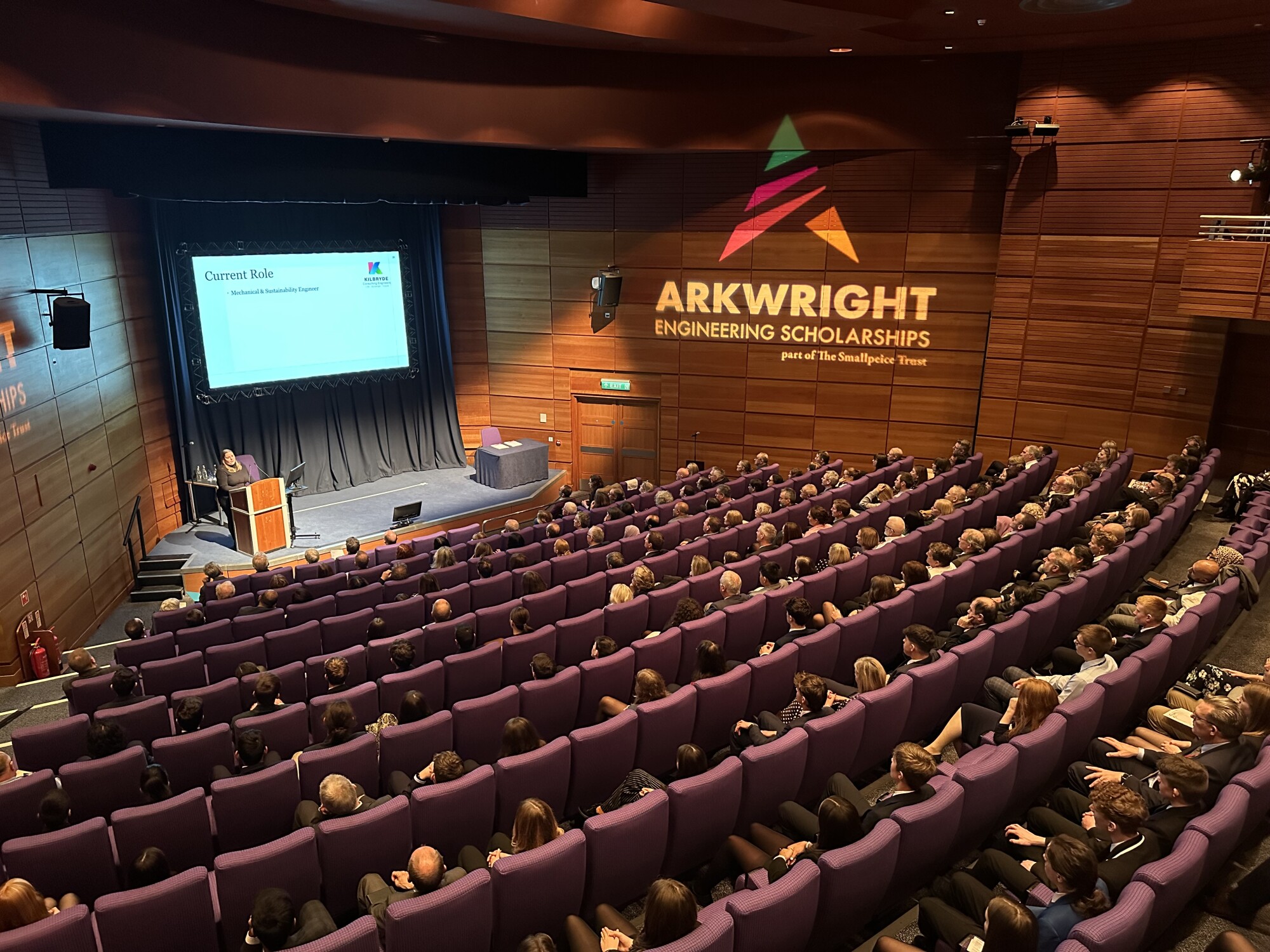 The prestigious Arkwright Awards, recognising exceptional talent and achievement in the field of Engineering, took place in three magnificent ceremonies in the UK this year, on October 20th at the Edinburgh International Conference Centre, and October 27th at the Institute of Engineering and Technology, London. The events, which have honoured the brightest young minds since their inception, displayed a remarkable diversity of awardees and schools represented.
Applicants from across the country eagerly vied for these coveted awards. The data highlights an encouraging trend in gender diversity. Of the applicants, 68% were male, 31% were female, and 1% identified as non-binary. During the interview phase, these percentages remained consistent, but when it came to the final awards, a notable shift occurred. While 61% of male applicants received awards, the numbers were even more promising for female applicants, with 37% ultimately securing an Arkwright Engineering Scholarship. Non-binary applicants saw a 2% success rate, reflecting the commitment of the Smallpeice Trust to inclusivity.
A significant focus of the Arkwright Awards is to bridge the educational divide. The data shows that 60% of applicants came from state schools (including selective and non-selective institutions), while the remaining 40% hailed from independent schools. This trend towards inclusivity is heartening as 54% of the final awards went to state school students, and 46% to their counterparts from independent schools.
In total, 328 young people received the accolade of an Arkwright Engineering Scholarship, each representing the future of Engineering. This year's ceremonies not only celebrated their achievements but also showcased the commitment of the Smallpeice Trust to diversity and equal opportunity. As the Arkwright Awards continue to flourish, they inspire a new generation to reach for the stars in Engineering, regardless of their gender or educational background. The future of innovation is indeed in capable and diverse hands.
Applications are now open for 2024 Scholarships. For more information and to apply click HERE.