28th November 2022
IGNITING STUDENTS PASSION FOR STEM
Over the last year, nearly 1,000 students attended an engineering course to fuel their passion for STEM subjects. Evaluation of the Smallpeice course programme showed:
87% saw their interest in engineering increase
92% increased their awareness of future careers and routes into engineering
87% thought the course encouraged them to consider studying engineering
Courses covered a variety of fascinating engineering topics, from robotics, cyber security and aerospace to astrophysics, sustainable homes and micro computing. Run over three to five days, courses gave a unique insight into life beyond the classroom and the careers available to 12 to 17-year-olds.
A partnership approach
Whether virtual or in-person, courses were delivered by a combination of leading academics at some of the UK's top universities, our specialist education team and industry experts. Dr Peter Barrington, Head of Department for Aerospace and Aircraft Engineering at Kingston University, teamed up with the Trust on two Aerospace Engineering courses:
"We work with Smallpeice as they are experts in managing groups of school children and we can focus on providing the academic expertise. It is a combination that works well. The courses attract excited, engaged students, which is motivating for the team at the university - academics and technicians."
Our corporate and third sector partners provide vital funding to help offset the cost of the courses. Partners often provide volunteers to deliver content and act as important role models to young people. Head of Systems Engineering at Leonardo, Kris Harrison had this to say about the partnership on the Girls into Engineering course:
"When the Trust started Girls into Engineering to provide a female-only environment for budding engineers, we visited and soon after sent our own team of graduates and apprentices, and we've been involved ever since.
What I really appreciate about the relationship is that the whole is greater than the sum of its parts. Smallpeice are very collaborative and will always listen to our ideas, but also give their own and work hard to create solutions that work for us all, and most importantly that provide maximum benefit to young people."
Allowing all young people to take part
The Smallpeice Trust is a signatory on the Tomorrow's Engineers Code and committed to allowing all young people to take part, with a particular focus on groups underrepresented in engineering. With women making up around 16.5% of the current workforce, it was encouraging to see our programme consisting of more than 50% female or non-binary students. We also saw 42% of students attending from ethnic minority groups.
Cost should not be a barrier to attending courses, and nearly a quarter of all places offered were fully funded. The Smallpeice Trust funds 10% of places on every course to help widen participation.
Inspiring the next generation of engineers
Students experienced university life, met like-minded young people, developed life skills, and engaged in hands-on projects that fuelled their passion for engineering. All the courses received fantastic feedback, with 94% saying they would recommend a Smallpeice course to a friend.
Phoebe shared this feedback on the Girls into Physics course:
"Whilst I really enjoy physics at school, GCSE physics never covers anything particularly exciting. We never veer far from the specification and most questions I ask are met with a reply of "it's not on the spec". The Girls into Physics course introduced us to subjects ranging from particle to astrophysics, covering many fascinating topics. This course was what truly sparked my interest in physics and has inspired me to go on and study it further. I loved the lectures, given by such a wide range of people from many backgrounds, and I was able to ask any questions I liked to learn more about the topics that interested me most.
Adi enjoyed the courses so much that he attended two this summer:
"I did two virtual STEM courses, and they were terrific. The Smallpeice Trust send all the joining instructions and materials in advance. The staff are very helpful, and the courses are thought provoking. I looked forward to the courses because they allowed me to hone my STEM knowledge and introduced me to new concepts. I am now more cyber and digital aware.
The other students on the course were great; we had a good group and participated in all the activities. The group facilitators were very patient and helpful. The courses have aroused my interest in the engineering and coding fields, and the best part of the course for me was learning how to use different codes and understanding how simple ciphers can be used to make complex passwords. I enjoyed the activities as they allowed me to practice what I had learned on the course.
I look forward to my next course...so will you!"
Tristram attended our Engineering Experience in Wales:
"This engineering course gave real life examples to encourage me to think in a new way. The clear, straight-forward instructions and structured lesson plans helped to layer-up my understanding so I could keep developing the idea as the project evolved. The small groups - each person allotted a specific task - allowed the projects to run smoothly. The instructors were always on hand to give feedback to help push us to the next level."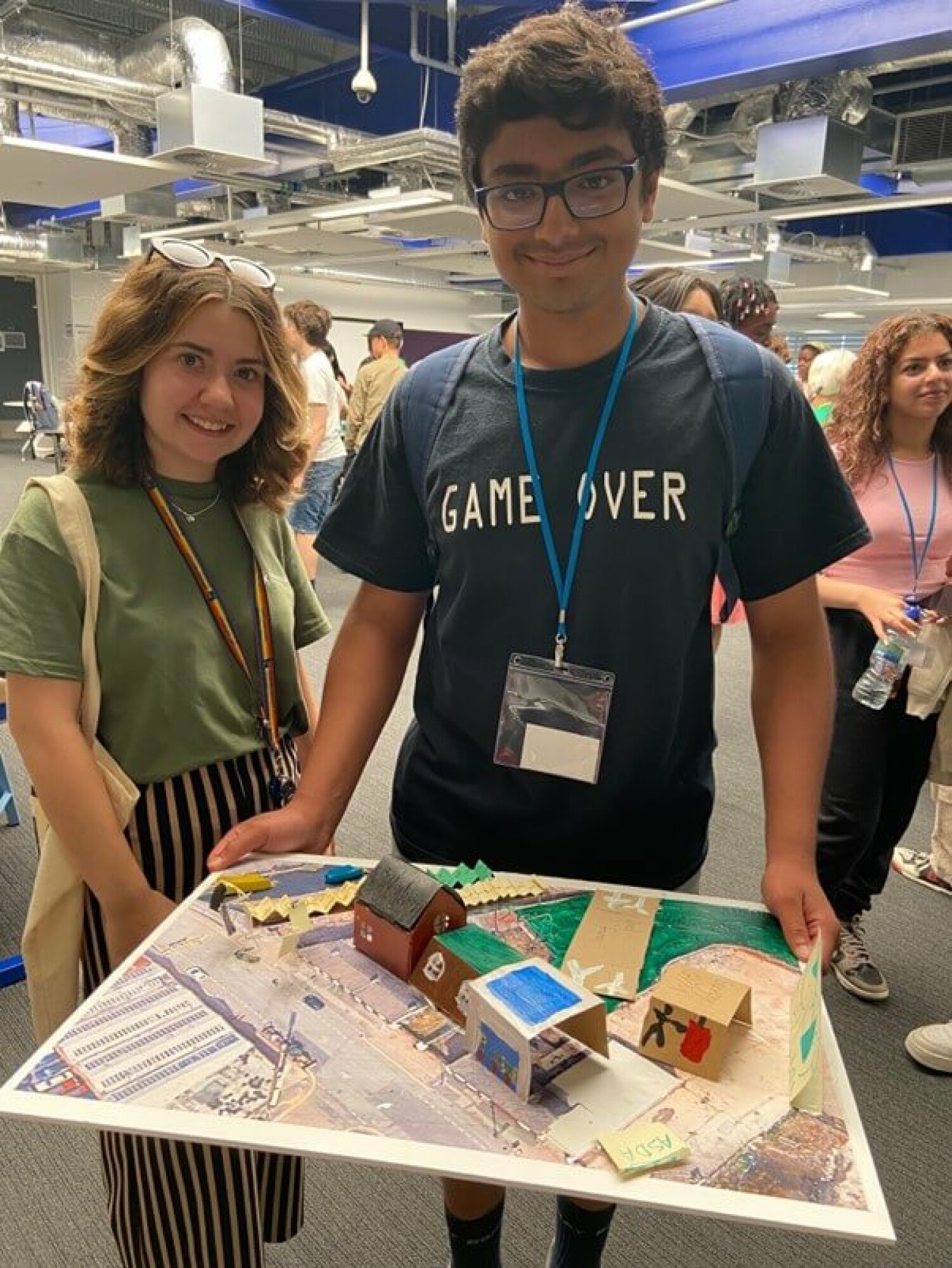 Planning for 2023
2022 saw a blend of both residential and virtual courses. Planning is well underway for our 2023 timetable of courses, made possible by our partners, and we'd like to thank everyone who supported the charity in 2022. We are always delighted to hear from new partners - whether that be from companies, organisations, charities, or universities. Please get in touch if you'd like to find out more: https://www.smallpeicetrust.org.uk/get-involved