13th July 2022
MICRO COMPUTING
Last week we had the pleasure of conducting our Micro Computing course at Birmingham City University.
Over three days almost 40 16-17-year-olds, were given a taste of what University will be like through team-based activities with other like-minded young people and they even had the opportunity to speak with leading academics from Birmingham City University, who were there to provide advice and help during all three days of the course.
It was such a delight to see the students taking such an interest in all that micro-computing has to offer. Throughout the course students learnt many skills including circuit building, coding, soldering, and even got to use Arduino technology to build their own micro mouse. Students had their evenings to socialise and have fun at BBQs, games night and quizzes which no doubt helped them to feel like they were having a real university experience.
"If I had to sum up the course in 3 words I would say – 'Fun, challenging and perseverance.'" - Micro computing course student 2022
Everyone's interest and excitement did not go unnoticed as some of the students were rewarded from Mohammed and the BCU team – with prizes awarded to various students for their effort, skills and perseverance during their time on the course. Two students Ruth and Adnan were credited for beating the national record held by a MARS – a nationwide competition for micro mouse and robotic designs.
We had the best few days spending time with the staff from BCU and all the incredible students, who really shone during their time of the course.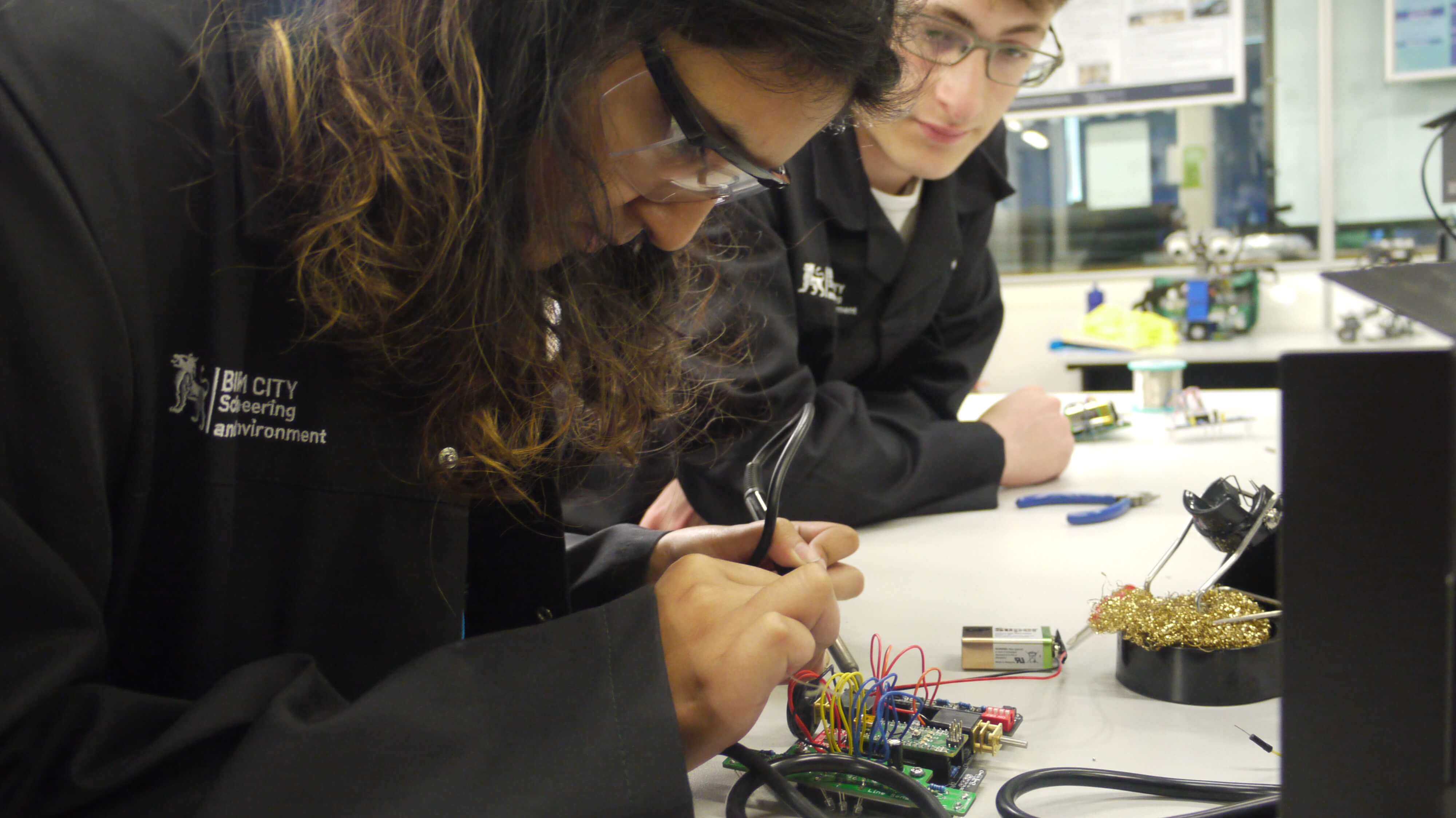 Thank you to BCU for sponsoring the course and a special mention to Jon Isaacs and Mohammed Hussain, some of the leading academics from BCU, who ran the event and generously also provided some fantastic prizes for some of the students.
"I want to say a huge thankyou to BCU, it has been such a fun experience. Thank you for enabling us to have this opportunity." – Micro computing course student 2022
Are you interested in finding out about our other courses, view here: https://www.smallpeicetrust.org.uk/timetable