31st July 2019
Arkwright Scholar Takes Giant Leap
–Alumnus Chris Bellamy and Wiivv to Donate to Scholarship–
Arkwright Scholarships Trust alumnus and lead engineer at Wiivv Wearables Chris Bellamy is giving back to the programme that kick-started his engineering career. Bellamy and the Wiivv team collaborated with a young scientist to innovate custom space boots, and now they are donating a portion of sales of their limited-edition insole to Arkwright Engineering Scholarship Programme to ensure the work of the Trust continues.
A portion of all sales of Wiivv products where the code "STEM" is used at the checkout will be donated to the Arkwright Scholarships Trust.
"The only reason I became an engineer at all is because of what I was able to do with the scholarship I received from Arkwright," said Bellamy in announcing the donation. "To have the opportunity to inspire and support young people to pursue engineering, science and maths in this way, with the support of my employer Wiivv, is a great honour and privilege."
After receiving a prestigious Arkwright Engineering scholarship while doing his A levels in 2006, Bellamy went on to study Manufacturing Engineering at Homerton College in Cambridge (2008-2012). Following his time at Cambridge, Bellamy worked for automotive giant Jaguar Land Rover before moving to Canada and joining the Wiivv team.
Wivv creates custom 3D printed footwear and insoles, and Bellamy is the Lead Engineer, looking after product engineering. He has previously developed the Wiivv custom-fit sandal which he debuted while running the Boston Marathon, and most recently has been working on custom fit insoles which are designed using an app on your phone.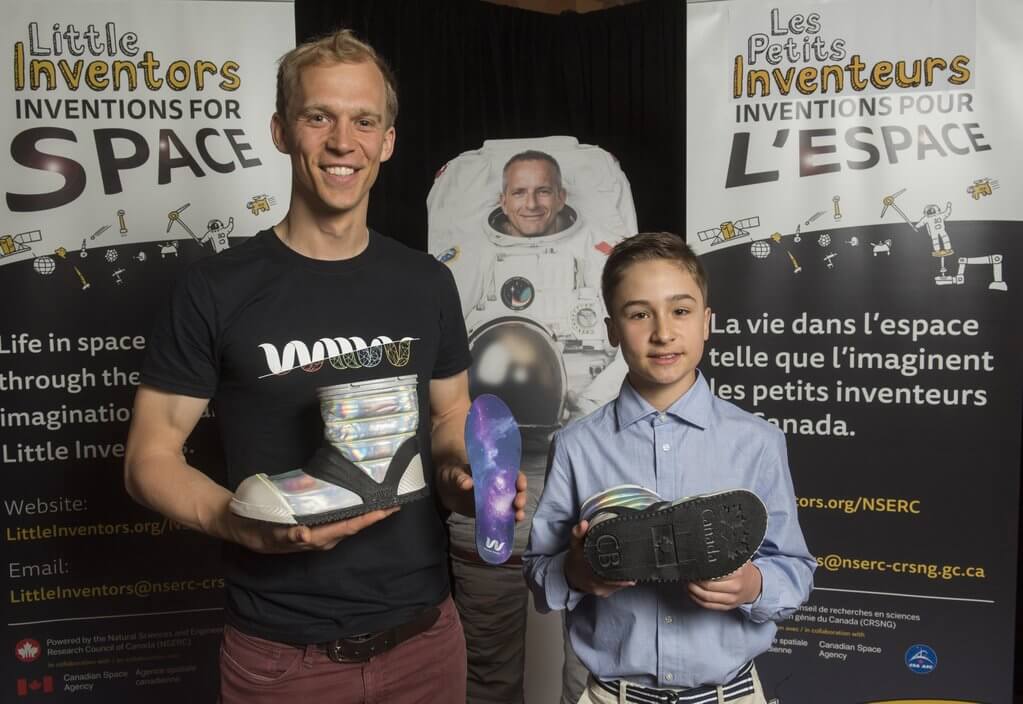 Wivv was approached by an 11 year-old boy named Connor Brown to ask for help towards his 'Little Inventors: Inventions for Space Contest' entry. Connor's vision was to design space boots with custom soles, allowing astronauts to leave their unique footprints on any planet they visited. Connor said "Most boots have the same zigzag pattern on the bottom of the sole. But with my idea, astronauts can see their customized boot imprint marks on the moon. With my invention, we can also tell which imprint belongs to whom." To go one step further, Wivv outfitted the space boot with its newest insole design inspired by Connor's love for space: the Space Walker to make prancing at any gravity level comfortable and fun. A portion of the sales of this insole design will help support the Arkwright Engineering Scholarships.
Canadian astronaut David St Jaques declared Connor's space boot invention the winner in a live broadcast from space.
About WIIVV
Wiivv (pronounced weave) is a technology company transforming footwear and apparel for every human body. Wiivv Insoles​ and Sandals are created uniquely for you, based on measurements taken from the award-winning Wiivv app. All Wiivv products are designed to enhance and support your unique body so that you can move and live your best. Wiivv also partners with brands and creators to spread custom-fit comfort using Wiivv Fit Technology.