25th May 2023
We spoke with UK Engineering Skills & Capabilities Lead at Thales in the UK – Robyn Dewar to find out about the many aspects of her role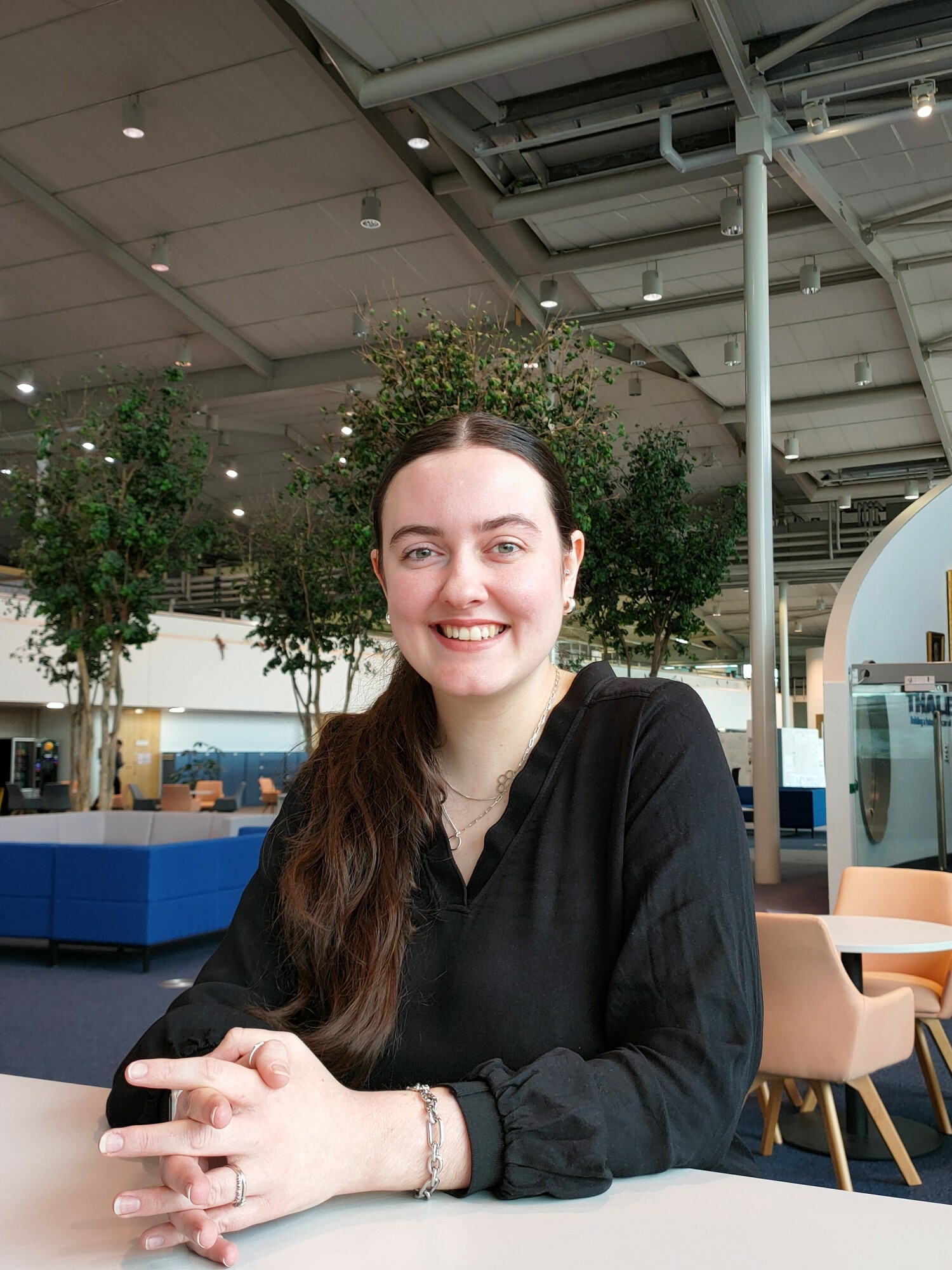 What's it like working for an international organisation such as Thales in the UK?
"Thales really care about your aspirations and provide support for your career development. I joined Thales in the UK as a Systems Engineer apprentice, and they supported me through university. I have since worked across various product lines e.g. Vehicles, Sensors and Naval. I have learned the most working alongside the experienced engineers, and found there to be a culture of sharing knowledge. I would recommend Thales in the UK to anyone who is looking to kick start their career within the engineering sector.
What interests you most about the roles that you both undertake for Thales in the UK?
"I love variety in my day to day, which really drew me towards Systems Engineering at Thales in the UK. Systems Engineering involves following a product through its development and ensuring lots of communication between different teams. So in the beginning, it involved early architecture and writing specifications – thinking about what the customer wants, how they intend to use it and then working out what they actually need.
Next, you work with the design teams, bringing together all the engineering disciplines like electronics, mechanical, software etc, to ensure all the different components work together as part of a system.
In the later stages of the development, you test that you have designed and built the correct thing. So this could involve board level testing or putting your product through a temperature cycle to test that it works in different environments."
What do you most enjoy about your day to day role?
"You can be doing something different day to day. Early on in my career, I worked primarily in the latter stages of development so that I was exposed to as much as possible, and got involved with different teams. This meant that when the time came to be writing specifications at the start of the development cycle, I was able to be more confident in my ability and write more meaningful requirements."
What made you decide that you wanted to work for Thales in the UK?
"The modern apprenticeship scheme drew me towards working for Thales in the UK, as I would be working fulltime, alongside going to university. Apprenticeships were not very common when I left school, especially not ones with the university learning. So Thales was quite ahead of the curve, in that respect. It's really exciting to see more and more similar modern apprenticeship opportunities now available across the industry. Also, the products that Thales make really interested me, again supporting the variety I like to see in my day to day role. In the UK, Thales' key business sectors, cover aerospace, defence, digital security and space."
Finally, how important are courses such as Engineering Experience – Scotland in helping to promote STEM subjects to females?
"Courses like the Engineering Experience are important because they provide students with opportunities that they may not be able to access via conventional school and work experience routes – for example the chance to solve engineering problems, and work with real engineers. For students interested in STEM, it is important to see role models to encourage pursuit of their interests. Especially the exposure to women in engineering, to show what support and opportunities are out there."