Micro Computing (residential)
Full for general male applications – only open for students with a sponsored code and female students.

Computer engineers combine computer science with electronic engineering to design computer systems and develop hardware and software. They design and create every element of a computer, from microprocessors to supercomputers. This residential course at Birmingham City University will develop your knowledge of electronics and engineering, as you work with other, like-minded young people to create a functional micro-mouse robot through circuit building, coding, soldering, and using open-source electronics platform Arduino. This course is for Year 12 in England and Wales, S6 in Scotland and Year 13 in Northern Ireland.

By taking part in hands-on team exercises and engaging workshops with leading academics from Birmingham City University, you will enhance your team building and problem-solving skills, as well as developing valuable experience using specialist programming software C++. All equipment and software will be provided by the university, and you will be trained on how to use these, which will be a key transferrable skill to add to your CV.

'I enjoyed being able to do something that I would not usually do, and I liked the friendly atmosphere and working together with people I don't know.'
Previous Course Student 2021
When
04 Jul - 06 Jul 2022
Start time: 10:00 hrs
Finish time: 16:30 hrs
Where
Birmingham City University
Cost
£295*
* If cost is a barrier please see our FAQ for more details.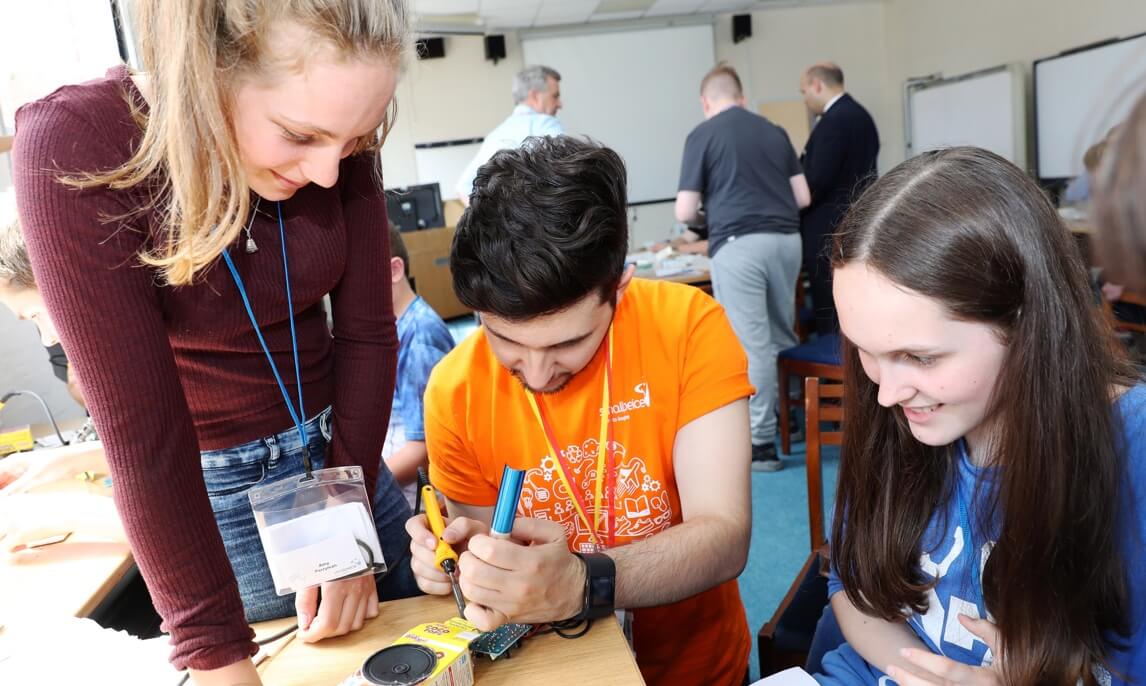 What
This course will involve an engaging, academic-led workshop focusing on sequencing methods, including the traffic light sequence. Our aim is to get you thinking about the speed and sequencing required for your micro-mouse, so that you can understand the thought process and methodology that underpins every computer engineering project.

You will engineer your own micro-mouse robot, using lateral thinking to consider the different components and working with your team to achieve success. Expert staff will guide you through programming your robot as you take on this fun challenge. By the end of the course, your micro-mouse will be able to use a maze-solving algorithm, and teams will compete against each other to see who has created the fastest micro-mouse.

This is a fantastic chance to learn all about the engineering courses on offer at Birmingham City University, and you will also see demonstrations of the specialised engineering equipment used by current engineering students.
How
This event includes the following:
Insight into studying these subjects at university
Develop an understanding of the different job roles within engineering
You will be using specialist software when building the mouse
Understanding the engineering behind a micro-mouse
Opportunity to use Arduino for the computing element
Problem-solve and communicate as part of a team
Tour of the facilities and equipment at BCU
In Partnership With