13th November 2023
Arkwright Engineering Scholarships Celebrate Exceptional Young Talent with Impressive Diversity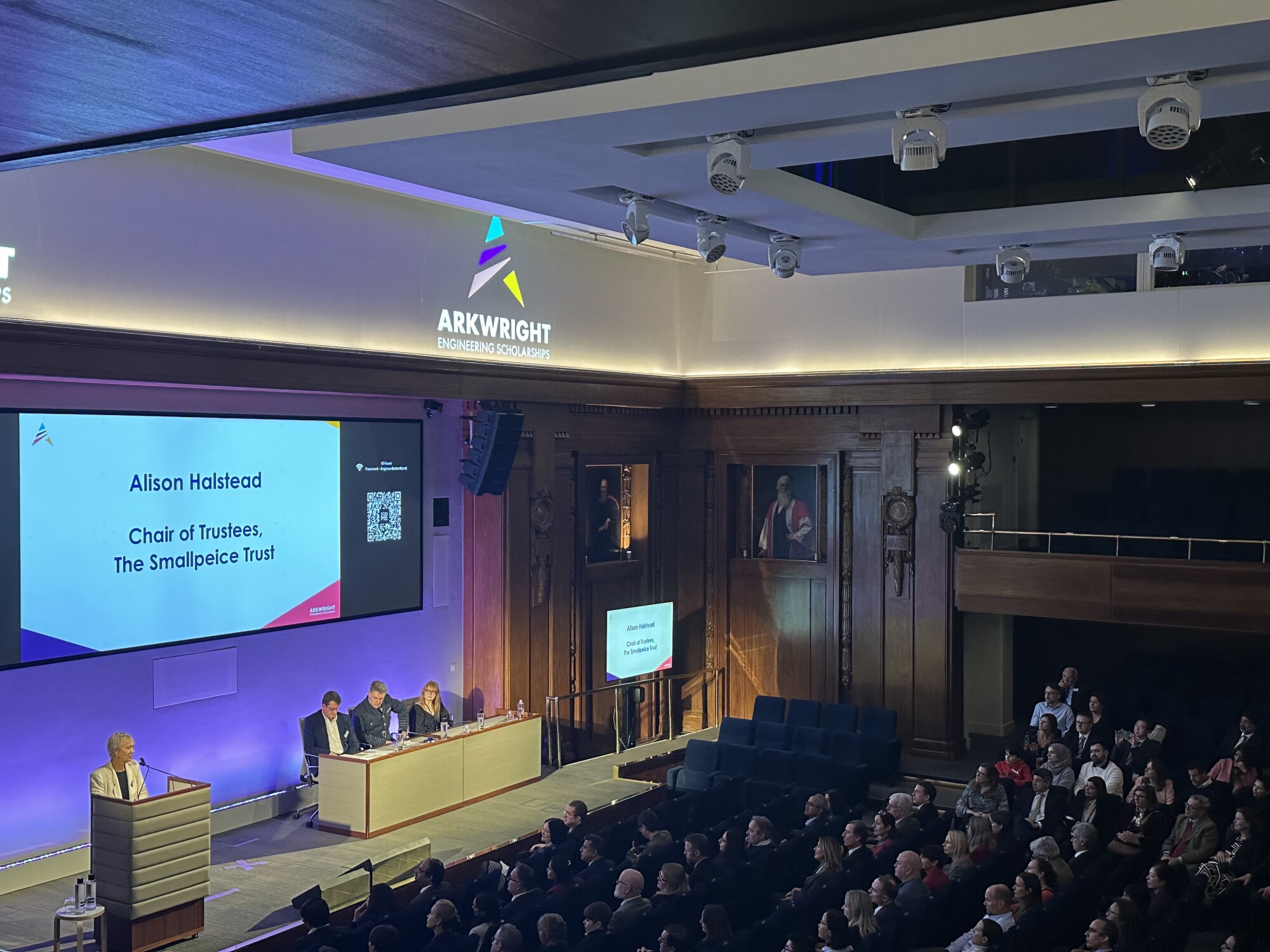 Held at the Edinburgh International Conference Centre (EICC) on 20 October, and the Institute of Engineering and Technology in London on 27 October - Over 300 of the UK's most promising young engineering students were recognised at ceremonies where they were each presented with the prestigious Arkwright Engineering Scholarships Award. These coveted awards were bestowed upon students from across England, Scotland, Wales, and Northern Ireland, marking a significant milestone in their engineering education journey.
The 2023 Arkwright Engineering Scholarships received a total of 1,391 applications, reflecting a keen interest among aspiring engineers to secure a place in this renowned programme. Among the applicants, 831 (60%) were from state schools, which include both selective and non-selective institutions, while 560 (40%) applicants came from independent schools.
The application process showcased a diverse pool of talent, with students from a variety of backgrounds. The applicants included 942 (68%) males, 431 (31%) females, and 18 (1%) who identified as non-binary, highlighting the programme's commitment to fostering inclusivity and diversity.
Hand-picked for their extraordinary potential, a total of 328 Scholars are set to receive both financial support and invaluable mentoring throughout their A-Level or Scottish Advanced Higher qualifications. This initiative is a pivotal part of The Smallpeice Trust's overarching mission to nurture the future leaders of the engineering world. With nearly three-quarters of respondents believing that girls still face more significant barriers than boys in accessing engineering careers; our statistics for scholarships awarded in 2023 underscore the importance of continuing to encourage aspiring engineers from diverse backgrounds.
Notably, those who were successfully awarded scholarships demonstrate inclusivity:
Male Scholars: 200 (61%)
Female Scholars: 122 (37%)
Non-Binary Scholars: 6 (2%)
Our awarded Scholars comprised a diverse mixture of:
State School Scholars: 177 (54%)
Independent School Scholars: 151 (46%)
Arkwright alumni also shared their inspiring journeys into engineering with the new Scholars. Notably, Maisie Dobbs, a 2015 alumnus, is now a Flight Test Engineer for Boeing Test and Evaluation, Joanna Crane, a 2018 Scholar, is currently a Graduate Design Engineer working at Dyson; and Emily Green, a 2015 scholar, currently a Mechanical and Sustainable Engineer at Kilbryde Consulting Engineers. All of whom went through the rigorous process that assesses their academic, practical, and leadership capabilities in various engineering disciplines. This evaluation includes an in-depth application form, a teacher's reference, a two-hour problem-solving aptitude exam, and a university-based interview.
The Scholarships are designed to support students throughout their sixth-form studies, steering them towards leading universities or higher apprenticeships. The programme offers a spectrum of enriching experiences, including industry conferences, Connect Days, mentoring, residential courses, and university VIP days.
"The Arkwright Engineering Scholarships are thrilled to announce these exceptional statistics for 2023. We are proud to continue fostering diversity and inclusivity within the engineering field, and these figures represent the dedication and talent of students from a wide range of backgrounds. We look forward to supporting and inspiring this new generation of engineers as they embark on their journey to shape the future", said Steve Robins, CEO, The Smallpeice Trust.
Each scholarship encompasses an annual financial award for the Scholar and their school, alongside enrichment activities like mentoring and industry visits that provide a tangible understanding of engineering in real-world contexts.
Applications are now open for 2024 Scholarships. For more information and to apply click HERE.