20th March 2023
Helping students with STEM potential soar
This year students will get a glimpse into life as an aerospace engineer, with access to fantastic facilities at Kingston University and the opportunity to meet the team from Virgin Atlantic. This exciting multi-day programme for Year 10 and Year 11 is supported by the Virgin Atlantic Foundation.
The Smallpeice Trust works as the STEM charity partner as part of Virgin Atlantic's Passport to Change. Entering the second year of working together, over 100 students will get the chance to attend a three-day course. Year 10 students have the opportunity during May half-term and Year 11s can sign up for a residential programme in the summer holidays.
Find your future direction
These courses teach the basics of modern aircraft design and flight, whilst giving students access to Kingston University's cutting-edge flight simulator and Lear Jet Lab. These activities fuel young people's passion for STEM and show them what a career in engineering is really like. 9 out of 10 (94%) of last year's students said they were more aware of potential engineering careers.
The course comes highly recommended by TJ from Thomas Bennett Community College, who attended in 2022:
"If you are applying for this course, I'd say it is a brilliant opportunity. It gives you a great idea of what to expect after school, at university or in the aerospace engineering industry. Coming into this course I had the faint idea of what engineering is about, but now from working with other students my age and learning from the lecturers, I feel ready for the next steps once I finish school."
Learn from leading academics
During both three-day courses, students will engage in hands-on projects exploring different elements of aerospace engineering. The course is led by the Head of the Aerospace and Aircraft Engineering Department at Kingston University, Dr Peter Barrington. A series of mini lectures will cover the theories and fundamentals of flight, alongside gaining practical experiences, such as the use of wind tunnels. That mix of expert support and hands-on projects is always popular with students.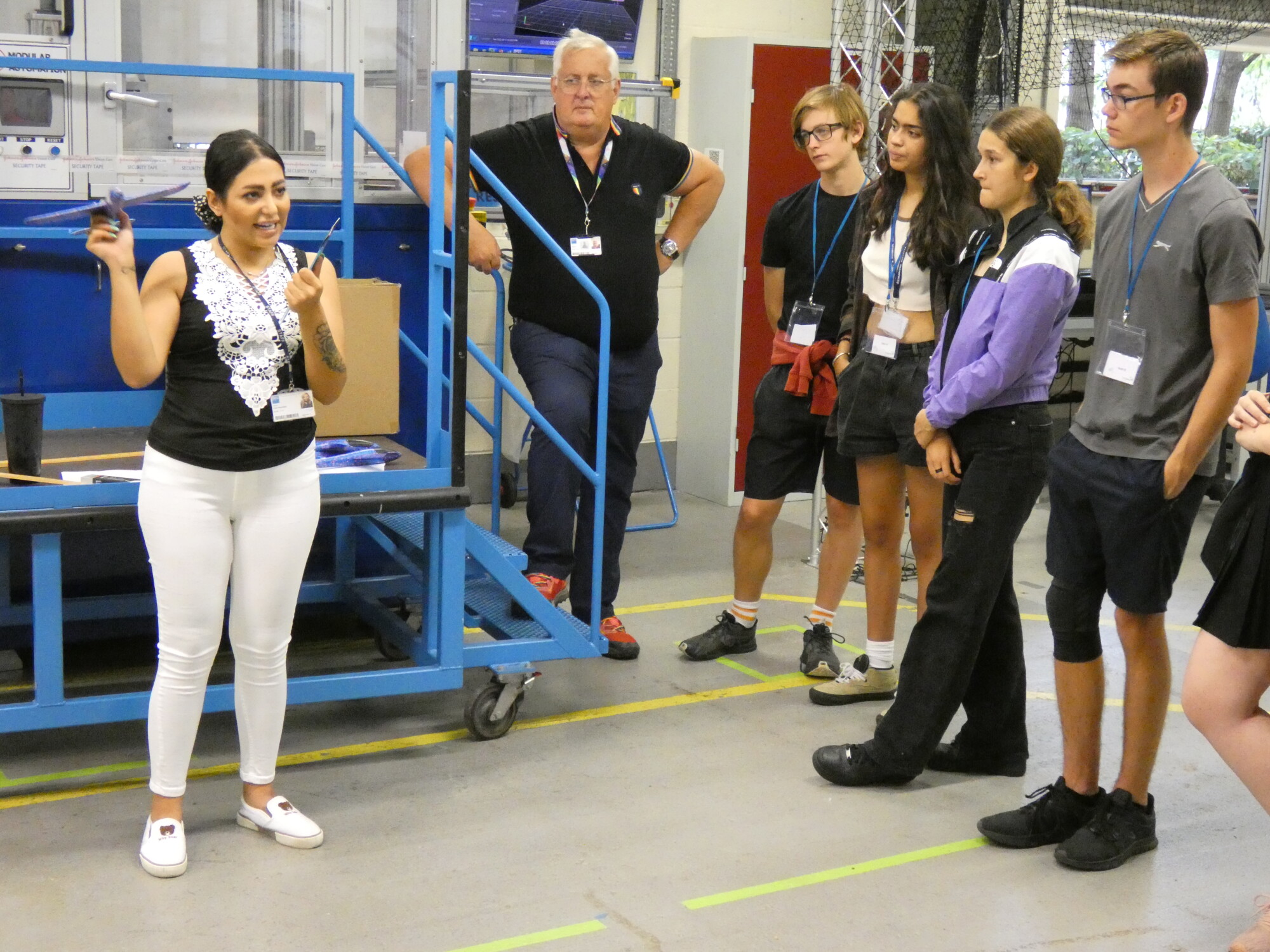 Meet the Virgin Atlantic mentors
The mentors who attend from Virgin Atlantic are living the life our young people are interested in learning more about. They provide positive role models for the students and support them during the hands-on activities. They are also often able to answer specific questions or give invaluable guidance to students trying to narrow down their options and decide on the right path for them.
Ian McDonald, Head of, Fleet Technical, said: "At Virgin Atlantic we are passionate about supporting STEM activities and helping to pave the way for our engineers and innovators of the future. The facilities at Kingston are excellent and help us to share what Aerospace Engineering is all about in a really practical way. It is so rewarding to explain what a day in the life of an Aerospace engineer working at an Airline is like and answering all the questions. I think this course is such a fantastic opportunity and one which I would have loved when I was studying."
Find out about sustainable aviation
The courses will be linked to sustainability, with a focus on the first day on this theme. Using a design and make challenge to bring efficiency to life; it presents a great opportunity to focus on the work being done by Virgin Atlantic to transform the fleet to one of the quietest and safest in the sky.
The lecture on sustainability was the part of the course Alex found most inspirational:
"My main takeaway has been about the structure of aircraft and what makes them fly – the way in which aircraft can be adapted to use less fuel and therefore become more sustainable in future. The courses are very welcoming, and I've met lots of new friends, as well as having learnt loads and having been able to conduct my own experiments throughout the course!"
Virgin Atlantic have been selected, in partnership with a consortium of leaders across the aviation industry including Boeing and Rolls Royce, to receive funding from the Department for Transport to make history and fly the first ever net zero flight across the Atlantic, which will happen in late 2023 flying one of its Boeing 787 aircraft from London to New York using solely sustainable aviation fuel.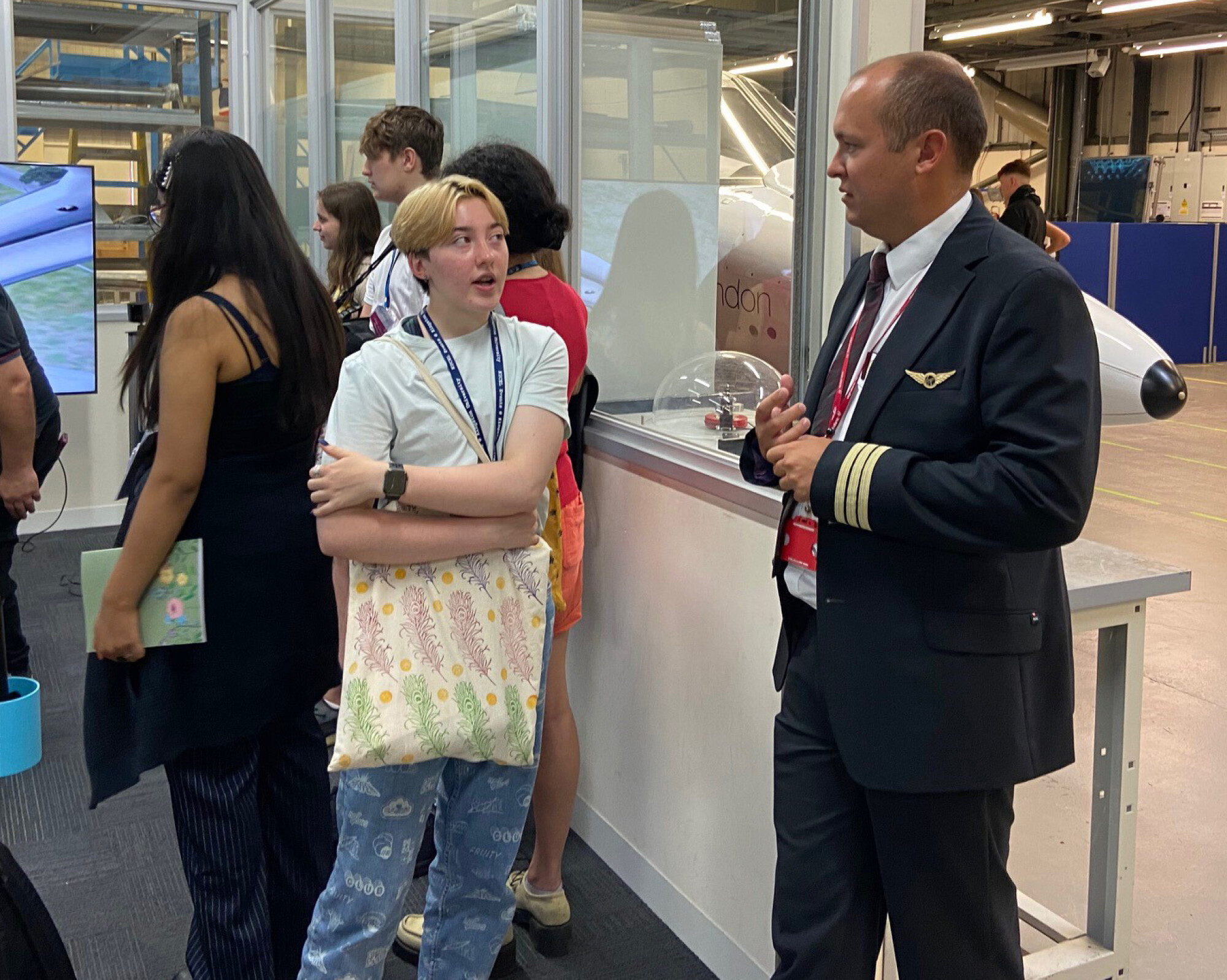 All made possible by working in partnership
The course is being delivered by Kingston University in partnership with The Smallpeice Trust and supported by the Virgin Atlantic Foundation.
Caroline Broadway, Director of Engagement at The Smallpeice Trust, said:
"These courses help inspire the next generation of engineers and are made possible by our partners – the Virgin Atlantic Foundation and Kingston University. There is a particular focus on encouraging more female students to apply and last year the courses had a 50 / 50 gender split – which is fantastic considering currently around 1 in 6 engineers Is a woman. I'm looking forward to meeting this year's students and seeing the impact these courses make."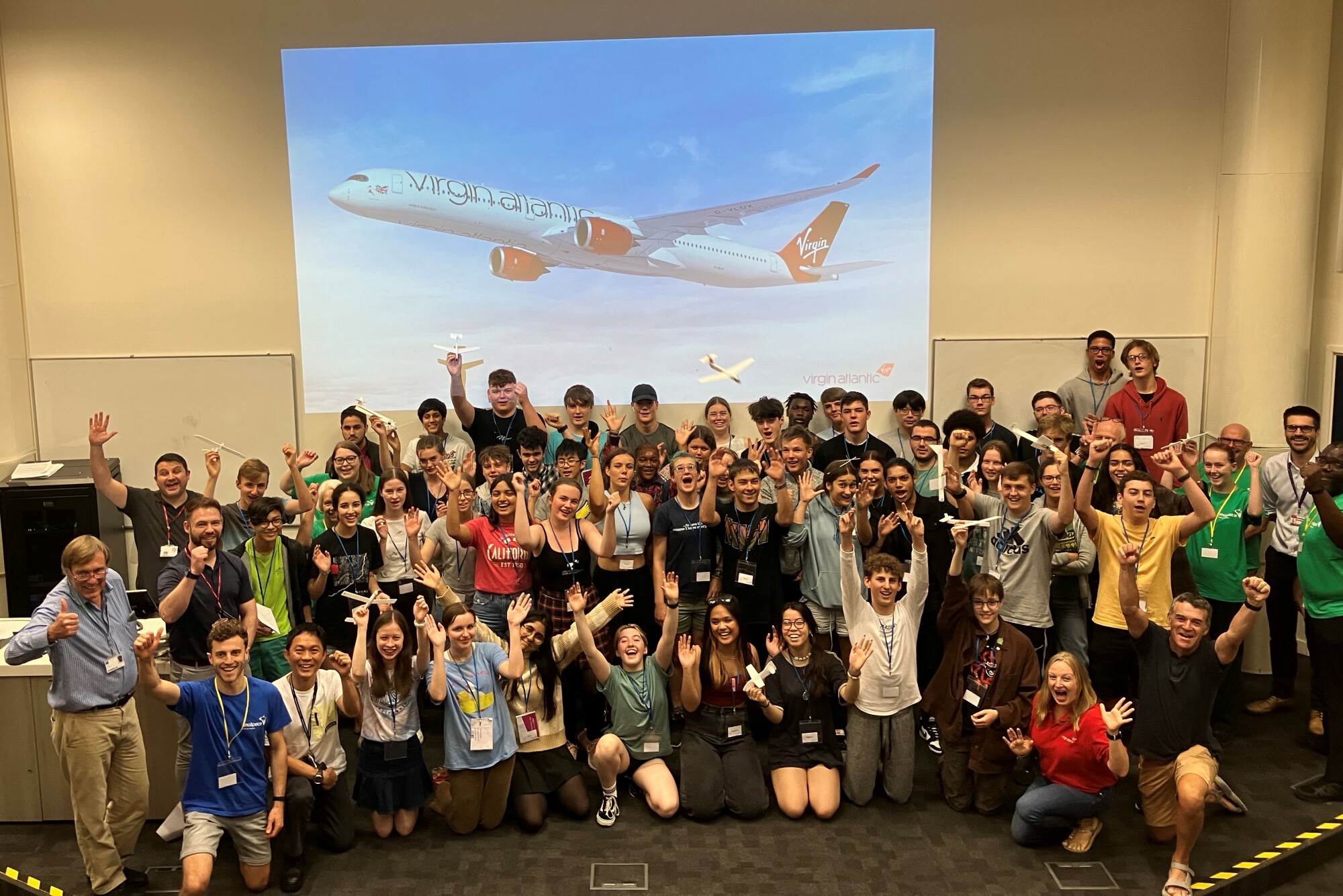 To discover our amazing Aerospace Engineering courses, click on this link: https://www.smallpeicetrust.org.uk/momentum-events
Passport to Change
Our Aerospace Engineering courses are just one of the ways The Smallpeice Trust works with Virgin Atlantic as part of their Passport to Change Programme, alongside Speakers for Schools and UK for UNHCR. Designed to empower the next generation to fulfil their potential through education, Passport to Change is a community programme providing access to STEM learning for young people from all corners of society, through in person events giving young students a real insight into the workings of an airline through interactive presentations and activities from experts of different areas within Virgin Atlantic.
To learn more about Passport to Change, please visit: https://corporate.virginatlantic.com/global/en/business-for-good/community.html