20th September 2018
2018, in a nutshell!
2018, in a nutshell!
What an awesome, amazing, adventurous and fantabulous year it's been!
It's been busy, exciting, chaotic and crazy but we've done it and we've loved every second!
We've had the pleasure of delivering 438 STEM days in schools and locations across the UK and have reached a staggering 28,054 students in doing so. I mean, wow! In addition to that, (oh yes, there's more!), we ran an impressive 42 core residential courses alongside 24 CyberFirst courses! That's 66 courses that gave us the privilege of engaging with 3423 students at universities and establishments up and down the UK. From all the way up in Glasgow, right down to Exeter, we've been learning, building, designing and igniting. Not forgetting all of the students that will benefit from their STEM clubs at school when they receive their 74 Think Kits! Add that to the total and you get a whopping 33,006 students that we've been able to inspire and share our passion for engineering with this year. But of course, we'd be nothing without our wonderful students so we thank you, very much!! A big round of applause and a huge plate of gratitude served to you guys, who without, we'd have nobody to chat STEM with all day!
As our students are the most important factor in everything that we do, we ask for feedback at the end of all of our courses to see if we can do things better and to hear what the students enjoyed most. All of this info is input into a big fancy spreadsheet and out pops the percentage scores for each course. So, drum roll please…
In third place, we have the ultimate all female action hero course, Girls into Engineering, with a pretty decent 91%! This course for 100 female students held at Warwick University is always a firm favourite among Smallpeice students since the year it began in 2014.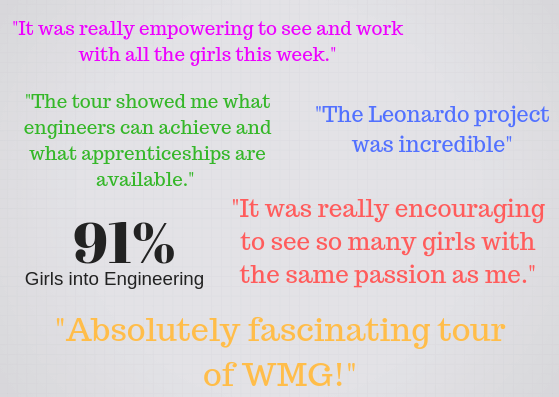 Coming in at a close second is our Year 9 Nuclear Marine Engineering course at HMS Excellent, Whale Island, Portsmouth. With a cool 93%, it's clear this residential course aboard a training facility ship at Naval Headquarters gets the royal salute from our students.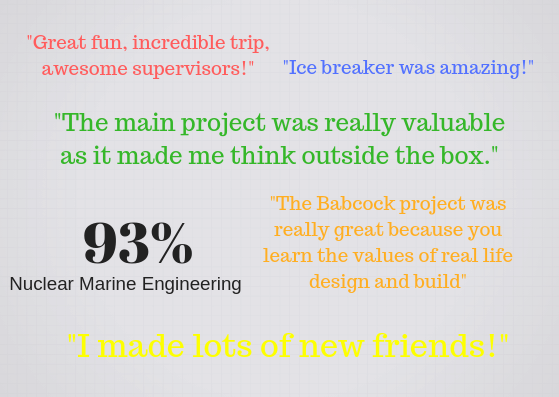 Finally, in first place and our winner for this year is…Forensic Investigation at Cranfield University! This course, brand new for this year came in with a spectacular 95%!! We're absolutely delighted and hope to run this course again next year, having had such good feedback in its first year of running. The university was great, the students were wonderful and the content was awesome! Thank you to everyone involved and we hope to see you again next year!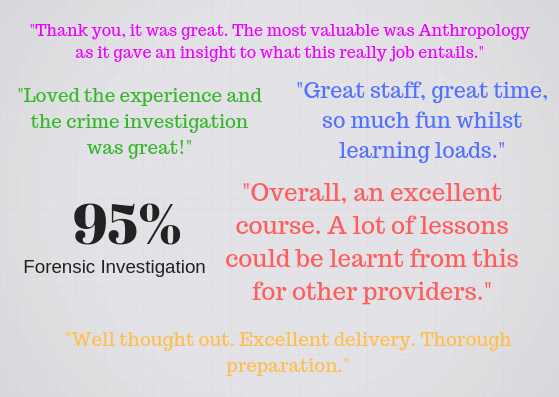 So, following on from such great feedback and so many great courses, we want to hear from you! If there are any budding young journalists out there that would like to do a write-up or share your experience of the courses, we'd love for you to get in touch! Best entries can earn you some high-street shopping vouchers, and may even be used on our website or in our quarterly newsletter! If you'd like to write a few words down or even share some pictures, please give me a shout on clare.gerrard@smallpeicetrust.org.uk Thanks!