31st May 2019
Amazing, Arkwright.
It's not long ago that we celebrated our first year since incorporating the wonderful Arkwright Engineering Scholarships Trust and are thoroughly enjoying working together as one big team. Working as one we are much more likely to succeed in our vision, which is to inspire an increasing number of young people to acquire life, leadership and engineering skills, creating the future workforce of engineers!
As you may (or may not) know, The Arkwright Engineering Scholarships programme is the most prestigious scholarship scheme of its type in the UK with over 5,000 Scholarships awarded to date. The Scholarships enrich students' experiences throughout their A-Levels, Scottish Advanced Highers or Equivalent.
Scholars are provided with links to a Sponsoring organisation, access to enrichment activities, plus a £600 financial reward. Schools also receive £400 for each Scholarship awarded to students, as well as the kudos of having such wonderful winning students!
Aside from financial support, Arkwright Scholars receive a wealth of knowledge and experience from their selected donor. They get to know other Scholars and other companies through Connect Days and public lectures where they can discuss their interests and support each other, as well as learn more about engineering.
A Connect Day is a day in industry put on by partner organisations to provide Scholars with a chance to gain industry insights. Exclusive to Arkwright Engineering Scholars, they are a great opportunity to find out about graduate schemes, degree apprenticeship programmes and career development paths.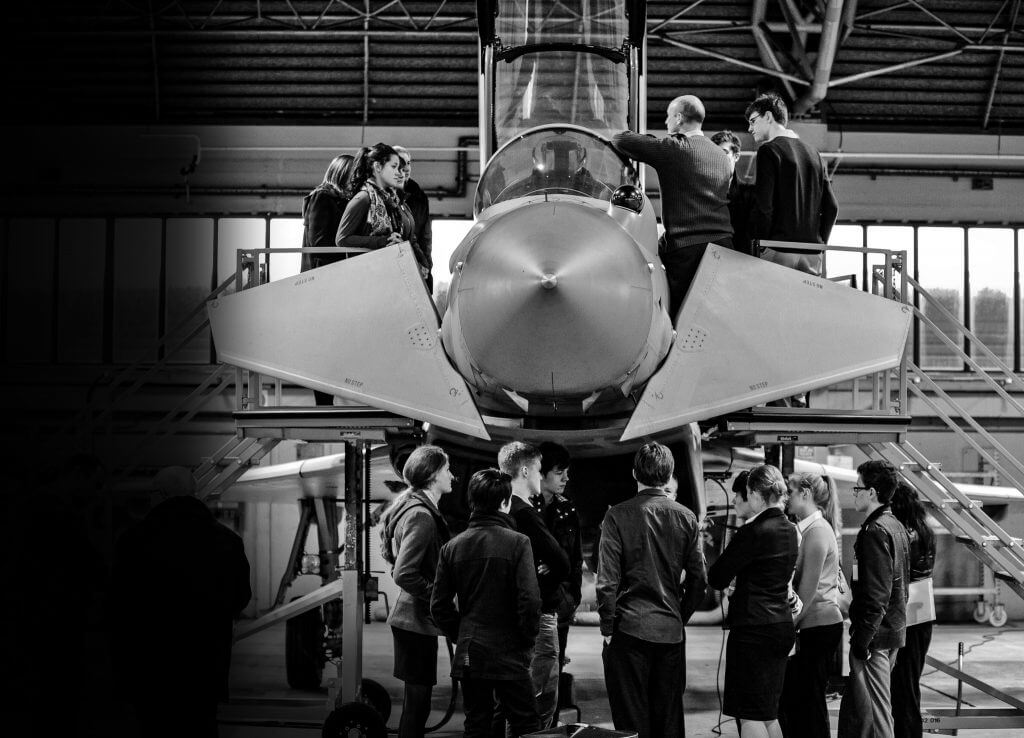 This is your opportunity to connect with real-world Engineers, doing real-world engineering in real-world contexts.
Each scholarship that is awarded needs to have the financial backing to support it and the Arkwright team work hard to secure funding. The donations often come from commercial companies, trade associations, universities, professional institutions, armed services, government organisations, worshipful companies, charitable trusts, and personal donors. The team then work closely with the donors to create the best partnership with their scholars, matching like-minded students with companies so they get the most out of their experience.
"My sponsor supported me throughout my two years as an Arkwright Engineering Scholar. They continue to support me now and have offered me a placement for 2019. Additionally, the Arkwright Engineering Scholarship has provided me with invaluable contacts and links to both industry and fellow Scholars."
Benefits for sponsors include direct access to their Scholars and indirect access to nearly 800 other Arkwright Scholars and over 3400 Scholarship Alumni aged 19 to 41; hosting engineering experience days for Scholars; advertising work experience and job vacancies to our Scholars and alumni; invitations to our prestigious Awards Ceremonies.
Applications for an Arkwright Scholarship need to come from a teacher in the student's school and the school must be affiliated to the Arkwright Engineering Scholarships. Students must be within a certain age bracket before you can apply for a Scholarship. Affiliation is quick, simple and FREE.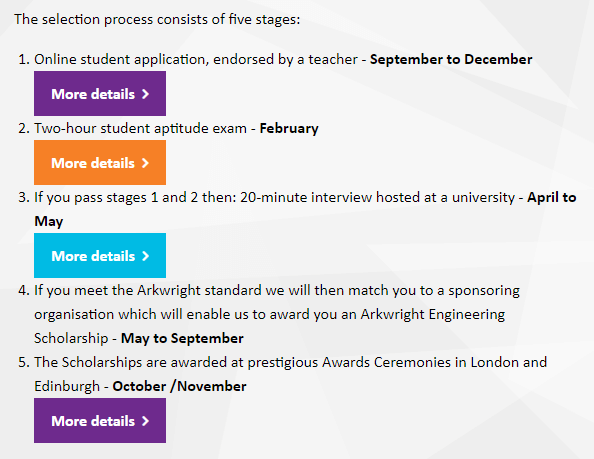 Once your online application has been submitted, you will sit the Arkwright aptitude exam in your school. If you are successful in the exam you will be invited to the interview stage. If you are then successful in the 20 minute interview, you'll be matched to an available Scholarship. All questions can be answered in the Arkwright Handbook (which may I add is a very interesting read if you are new to The Arkwright Engineering Scholarship!

So, need to know more? Do you know a student aged 15/16 that could be a future leader in engineering? Do you work for a company that is passionate about working with young people and supporting their future ambitions? If so, get in touch!