31st July 2019
Female engineers lead the way at Warwick University
July 2019
Female engineers lead the way at Warwick University
Almost one hundred girls aged 13 – 14, from schools across the UK, benefited from a unique hands-on learning experience at the University of Warwick on the Girls into Engineering residential course. Proudly sponsored by the ERA Foundation, GE, Leonardo, The RAF Charitable Trust and also supported by JLR, Rail Delivery Group / First Group, Transport for London, and The University of Warwick, this 4-day residential programme was organised by The Smallpeice Trust to provide female students with the opportunity to learn about engineering through a series of presentations and practical workshops.
The Year 9 females were given an insight into engineering through presentations from top-class engineers including Jaguar Land Rover, Leonardo, Rail Delivery Group / First Group, and Transport for London. They were divided into small teams and given an introduction to basic engineering principles through a weighted bridge ice breaker challenge.
In their teams, some of the girls were tasked with creating an off-road vehicle to travel a pre-determined course, some to create a design a train, as well as a railway station, and others were challenged to build a cable car that had to transport chickpeas!
Students were guided through all stages of product development with the support of expert engineers. From the initial concept to final testing, the students were faced with real-life issues including the need to work within a budget and make the project commercially viable.
As well as the practical side of the course, students enjoyed an evening social programme that included a film night, sports night, and a formal dinner and disco that featured an after-dinner speaker from industry leader Leonardo.
Speaking with a group of female students on the course, they had the following insights to offer:
"We came on the course to try something new and will definitely go on another"
"It's good to be part of a new generation of women that are changing stereotypes"
"When faced with tough engineering problems it's nice to think, normal people like me can actually do that"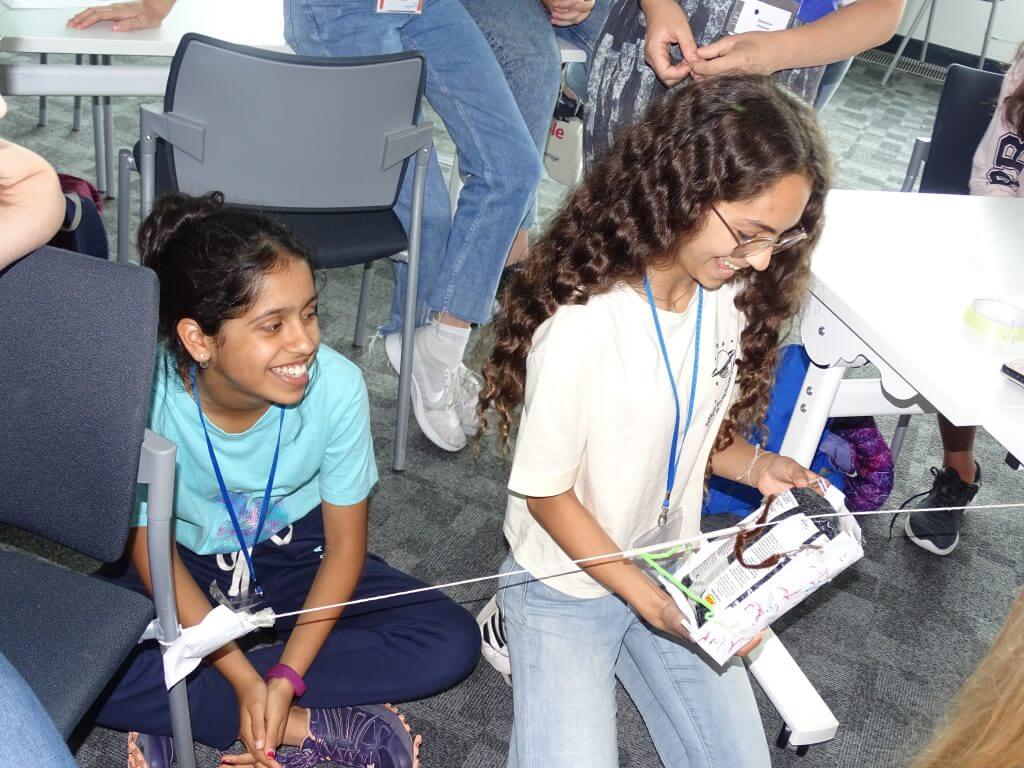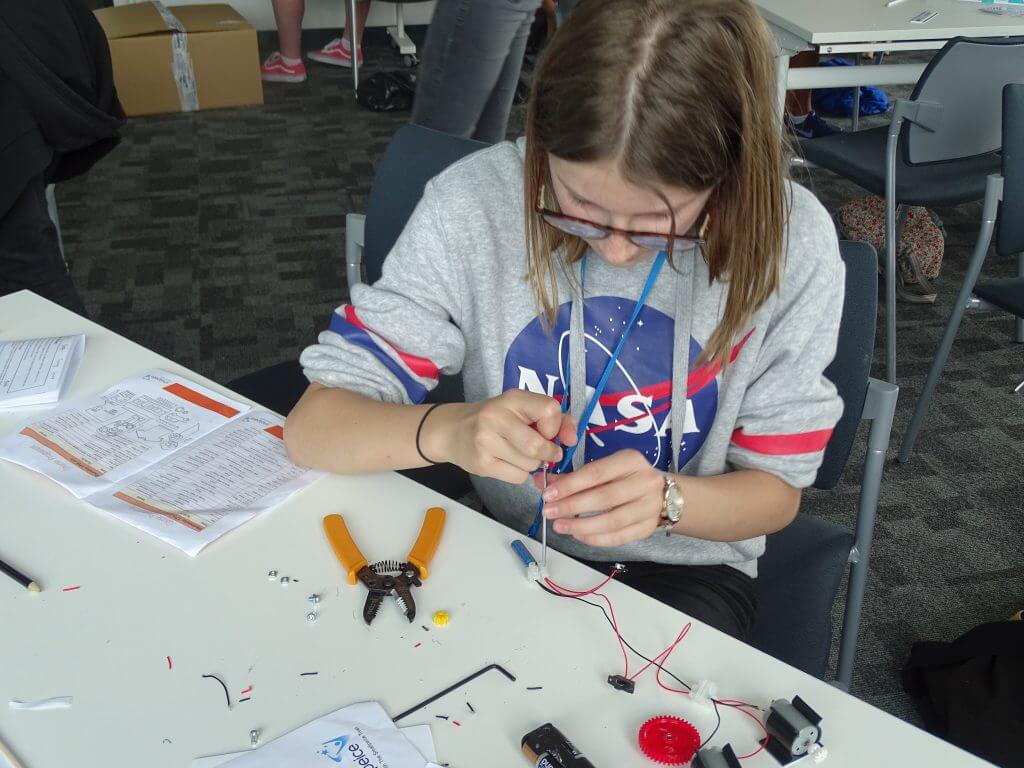 Smallpeice Trust Education Officer Emma Culey said "It has been great to be pivotal in giving these budding female engineers an opportunity to learn all about the diverse careers available in engineering. Challenging projects were led by some of the biggest names in the engineering industry, for which we are very grateful. All credit to the students on the course as they all embraced the opportunity and showed extreme dedication and enthusiasm to their projects and the course as a whole."