25th February 2019
Innovation meets Education
The world is developing at one heck of a rate so it's important for those in our arena (STEM and the like) to develop too. We at Smallpeice like to stay ahead of the curve and are always looking for opportunities to learn and share. The BETT Show is one of the biggest education and technology events and plays host to 850 leading companies. It's no wonder they had over 34000 attendees this year, including some of our amazing team. Our Education officers have a keen eye for the latest tech and our Inspiration & Engagement Specialist was on the hunt for ideas to create bespoke projects for our partners so it's fitting they would be there.
"At Bett we believe in creating a better future by transforming education. Our mission is to bring together people, ideas, practices and technologies so that educators and learners can fulfil their potential."
Bett is an international show and takes place in various places across the world. Bett exists to show us the future and to inspire educators to develop new and exciting ways to bring the latest technology to the classroom. Because of the way the world is evolving, the younger generation are often experts in the latest tech and naturally more adept to the latest technology – they are born into this fast-moving world and don't know any different.
While computing was in the forefront of everyone's mind thanks to exciting displays from tech aficionados Microsoft and Google, one of the main topics of conversation was teacher workload, which seems to be ever increasing.There were suggestions on how to make working lives easier with marking schematics for teachers and robotic kits for younger children, and there were concerns about AI and data collection.
Our team were particularly interested in the BBC Micro Bit stand and the endless world of opportunities it delivers, as well as being a great bit of kit for those just starting out. Even primary school students can code with these cool little gizmos! They had a catch up with the Lego Mindstorm guys who we've developed projects with in the past and explored where we could take our projects in the future. They also had a great old chat with the team on the Raspberry Pi stand, having dabbled in them before and finding them the perfect component for some of our STEM activities. We're even hoping to use them on some of our bespoke projects with funders such as Siemens and the Healthineers!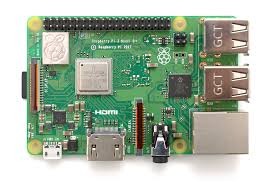 Next month (13th – 16th March) we are lucky enough to be representing Leonardo on a stand at The Big Bang Fair at the NEC in Birmingham. Our Education team will be there over 4 days and are going to be demonstrating the code breaker project (so come and have a look!) This project involves using cryptography to break into an iPad to obtain much needed information, in order to then build a device out of K'NEX and reach through a potentially dangerous site to alleviate a potentially dangerous situation!
We love to go to The Big Bang Fair so it's always a privilege when we are given the opportunity to deliver alongside one of our wonderful sponsors. It's also a perfect learning experience for us as we get to mix with like-minded STEM ambassadors and industry leaders, as well as educators and schools, to find out what it is they want to be learning and how they want it to be delivered. The fair will play host to interactive workshops, scientific displays, show-stopping challenges and presentations from industry leaders. It's free to schools and teachers so it's not one to be missed!
The Big Bang Fair takes place during our favourite week of the year, British Science Week! We've got lots of STEM events planned with STEM days and residential courses taking place all week so keep an eye on what's happening near you!