20th July 2022
SUSTAINABLE HOMES
Last week we were delighted to attend Birmingham City University again, this time for our Sustainable Homes course.
Over three days students from Birmingham and surrounding areas were able to take part in a fun-filled learning experience where they were able to discover more about sustainability and the positive impact it can have on our communities.
The students were given a real experience of life as a sustainable architectural engineer and were able to devise all parts of the renovation for their model neighbourhood designs – everything was covered, from the start of the design process, how to insulate with brick walls, to even ensuring their homes were up to date with the latest gadgets and design them as smart homes.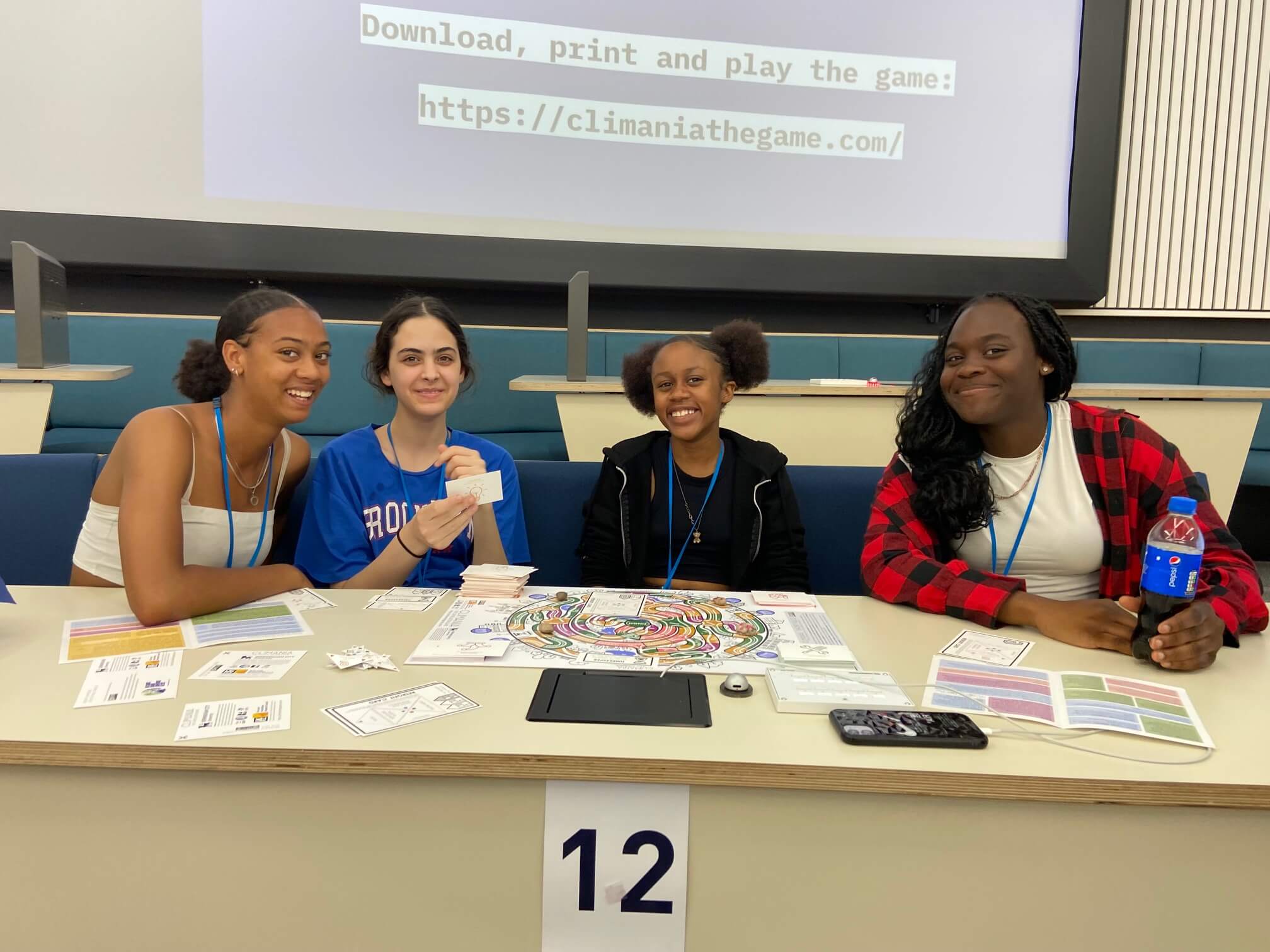 With Sustainability being at the forefront of all our minds, the students were pleased to learn more about how they can help change the future for the better and combine their interest in engineering.
"I am going to be more conscious about our environment. Learning about retrofitting houses and environments in the workspace is something I have really taken from this." – Stephanie, Sustainable homes student 2022
The students' final designs were presented to a supportive judging panel, made up of the academics from BCU who had been shadowing, assisting and providing support with their work during the students time on the course.
All the student's hard work on their designs and presentations were praised by all, with ALL students generously gifted Replica city Lego.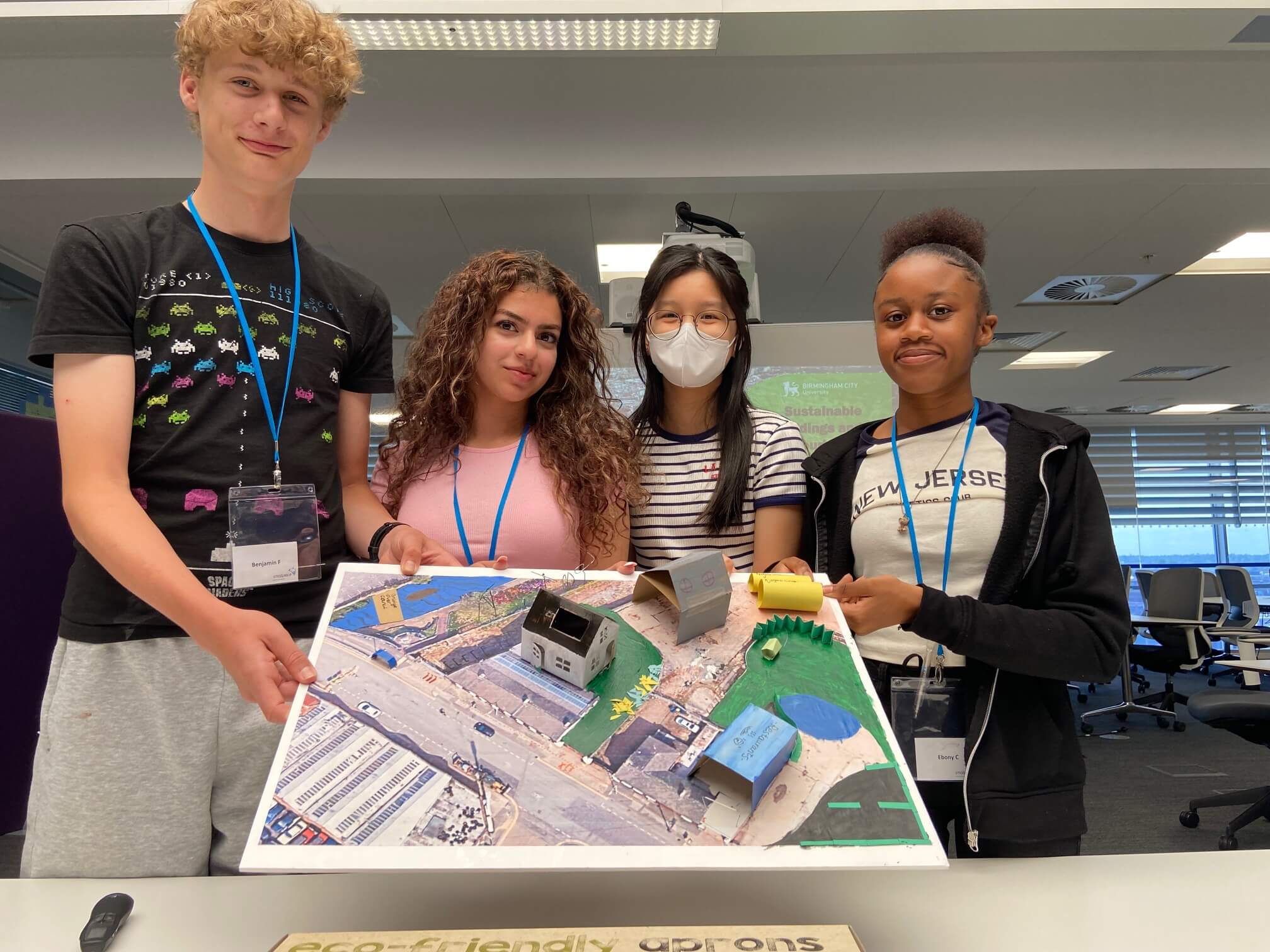 Special thank you to BCU for sponsoring this course for the talented teens, and an honouree mention to Miguel Hincapié for putting on a life-changing course for these students.
"I enjoyed socialising and getting a taste of uni life, because before I was unsure if I wanted to go Uni and now, I think Uni is for me." – Glody, Sustainable homes student 2022
"I was already thinking about becoming an engineer but being on this course has confirmed that for me. I definitely want to study engineering now at university." – Imaan, Sustainable homes student 2022
An extra special thank you to Sophie McMullan, who is part of the BCU Forward team – the outreach programme, who we would not be able to put on the course here without. Huge thank you to all.
"Thank you. It has been wonderful to have an experience like this and to see all of the facilities and to meet some of the students. It has given me a feel for university and it has been a good experience. Thankyou." – Lily, Sustainable homes student 2022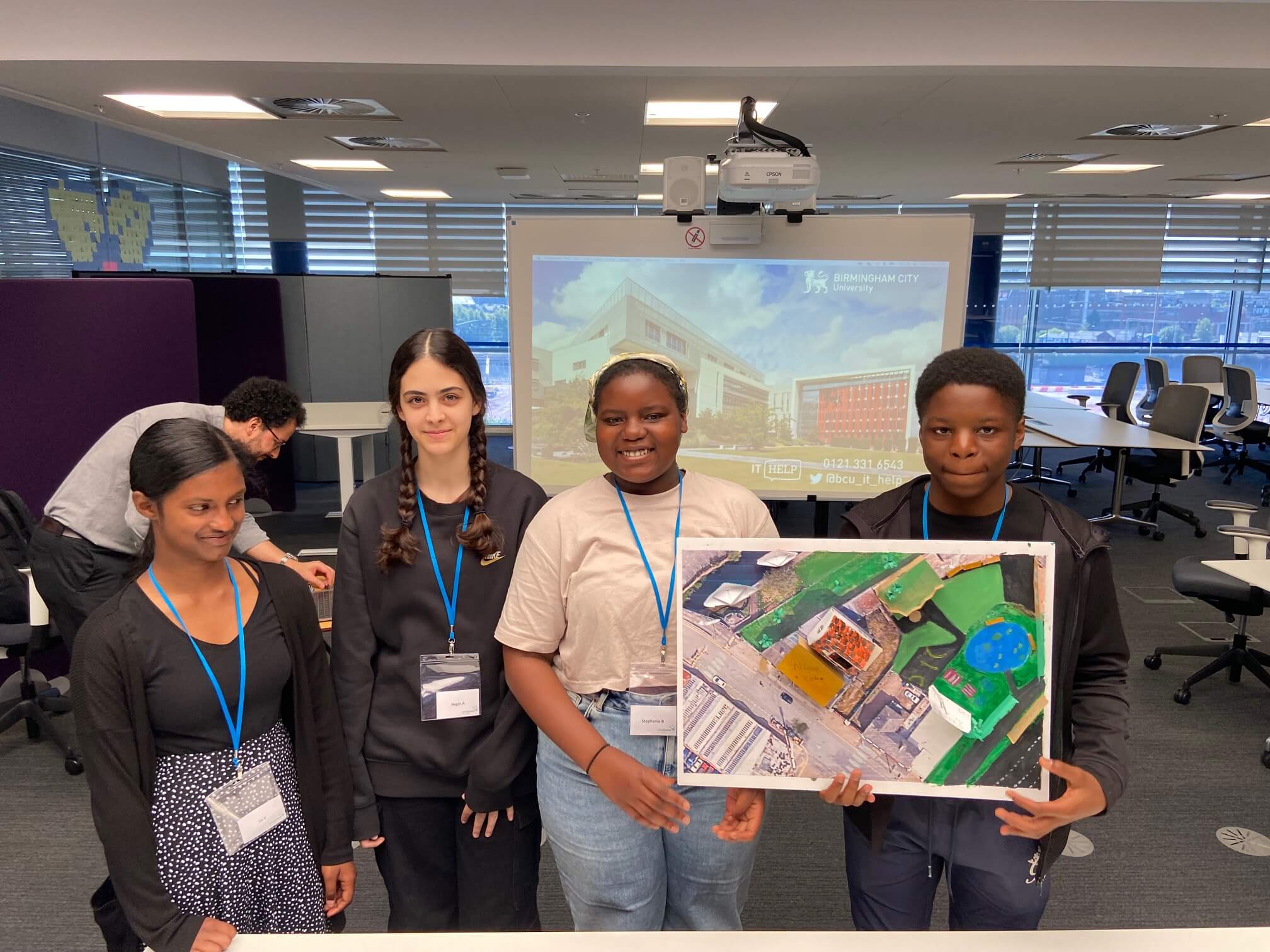 Want to find out our other exciting summer courses? Click here: https://www.smallpeicetrust.org.uk/timetable