Cyber Security (residential)
If you've ever sent a message on WhatsApp or completed a Captcha form online, then you've benefited from cyber security. This course, taking place at Royal Holloway, University of London, explores the risks that threaten our freedom in cyberspace and looks at the latest security measures protecting us from hackers, scammers and criminals. Do you have what it takes to be a cyber security expert? This course is for Year 9 in England and Wales, S3 in Scotland and Year 10 in Northern Ireland.

By learning about secure coding and cyber security technologies from experts at Royal Holloway, University of London, students will build a solid understanding of cyber security and be given the resources they need to follow their passion for STEM subjects. The course is generously supported by Thales, the global technology business that operates across aerospace, defence, digital security, transport and space.

'I enjoyed being able to do something that I would not usually do, and I liked the friendly atmosphere and working together with people I don't know.'
Cyber Course Student 2021
When
20 Apr - 22 Apr 2022
Start time: 10:00 hrs
Finish time: 16:00 hrs
Where
Royal Holloway, University of London
Cost
£295*
* If cost is a barrier please see our FAQ for more details.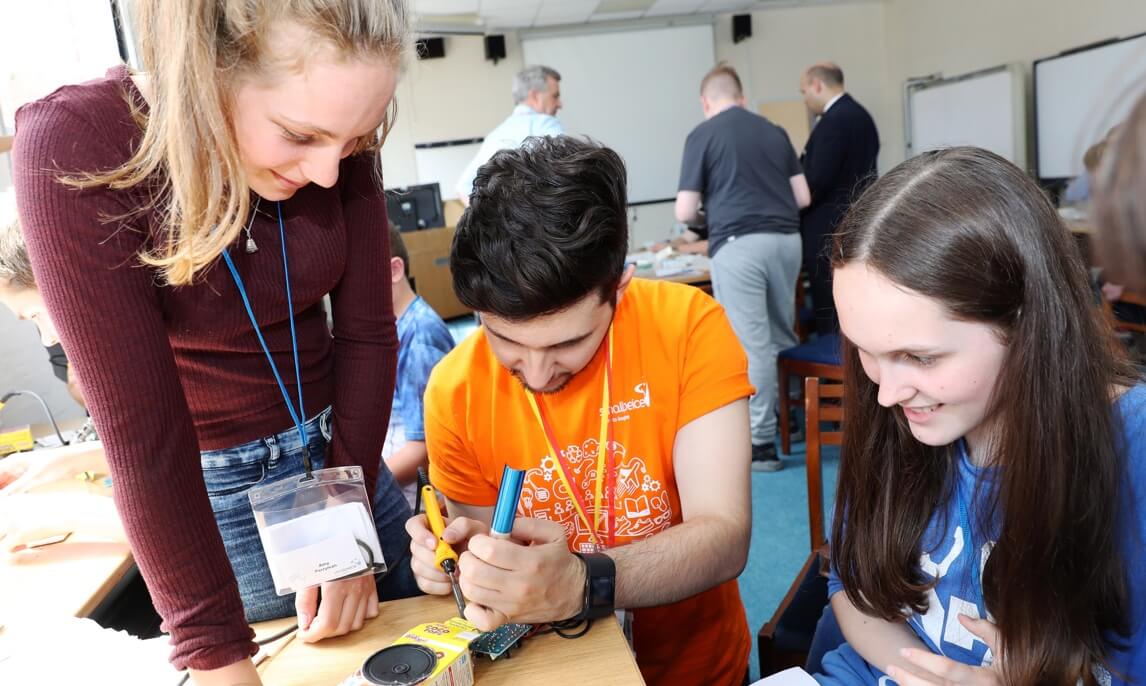 What
Examine the real risks that come with cyberspace in the modern world and hear about real life examples of cyber security in action from industry leaders and academics. This course will take you behind the scenes and explain some of the security measures protecting our online activity. From encrypting WhatsApp messages to defending against large scale botnet attacks, cyber security touches every part of our lives, and we are looking for the next generation of cyber security specialists to protect the digital world.

You will work in small teams with fellow students of a similar age, to understand the cyber risks we all take and how we can defend ourselves against the negative impact of cyber-attacks.
How
This event includes the following:
Understand what risky cyber activity looks like
Investigate some of the techniques used to secure cyberspace
Work in small teams to tackle a range of related challenges
Get hands-on with some cyber security tools
Listen to presentations from industry experts who can answer all your questions
Find out more about careers in cyber security
Learn how to protect your data by putting measures in place
In Partnership With